Web Cams
Photos are a great way to see what a place looks like. Video are even better because you see the scene up close as it changes from time to time.
Sand Dollar Inn & Condos at Pacific Beach, WA USA
Pacific Beach WA Vacation Rental Condos
Camera ID: 0223
Altitude: 50
Latitude: 47.207896
Longitude: -124.202561
Description: There are lots of places to stay on the Washington Coast, but Pacific Beach is the cutest little place around. No giant steps to traverse to the soft sand. No miles to hike to see the mighty Pacific Ocean.

The Sand Dollar Inn & Condos offer comfy, cozy condos just a block or so from the sandy beach, on a flat easy stroll. See our nifty patio for barbecue, clam cleaning stations and picnic areas.

You will always find our rates affordable and our smiles affable. Please come stay with us. And keep an eye on the web cam, so you can see the sun and surf anytime.
Source: SandDollarCondos.us
Coastal Interpretive Center, at Ocean Shores Washington
Coastal Interpretive Center, at Ocean Shores Washington
Camera ID: 1067
Altitude: 30
Latitude: 46.952061
Longitude: -124.131616
Description: The Mission of the Coastal Interpretive Center is to educate the public concerning natural and man-made environments through presentation of the history and ecology of Washington State's coastal life.
Hi-Tide Resort Moclips, WA
Straight on view of the ocean
Camera ID: 0030
Altitude: 20
Latitude: 47.242748
Longitude: -124.216557
Description: 33 Unit condo complex right out on the beach at Moclips Washington. A one of a kind location.
Source: Hi-Tide-Resort.com
James Island at La Push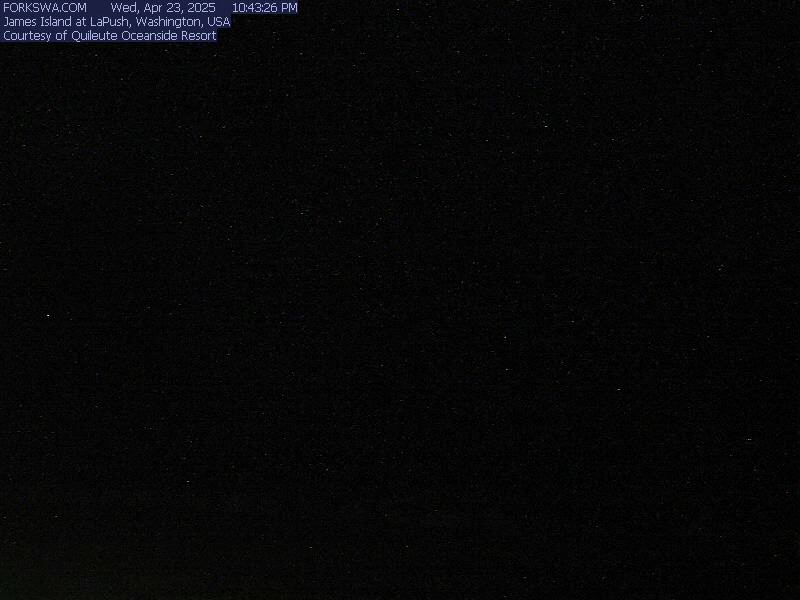 Sea Stacks James Island Quileute Oceanside Resort
La Push and First Beach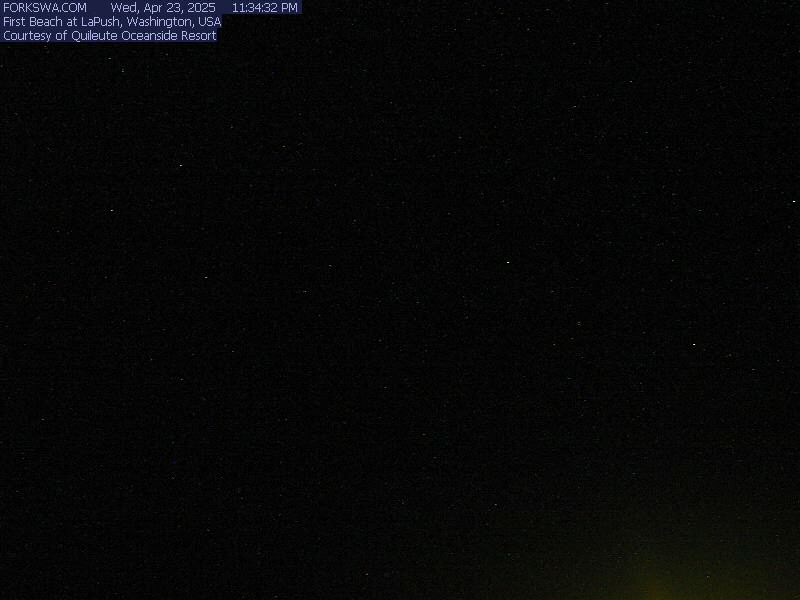 Camera ID: 0066
Description: La Push, Washington is a popular place for fishing, whale watching, beach walking, and surfing. It is home to the Quileute Indian Tribe and part of Clallam County.
Source: QuileuteOceanside.com
Ocean Shores, WA Duck Lake
Duck Lake in Ocean Shores, WA
Camera ID: 0161
Altitude: 40
Latitude: 47.994997
Longitude: -124.151141
Description: Smack dab in the middle of the town of Ocean Shores is Duck Lake. Just one of the many canals bisecting the penninsula.
Source: WeatherUnderground.com
Queets Camera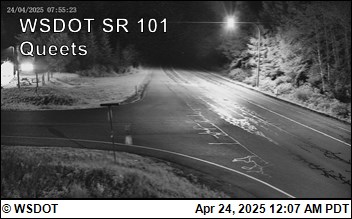 WSDOT SR 101 Queets
Camera ID: 0070
Description: Queets is a community in Jefferson County and is near the Pacific Ocean on Washington's Olympic Peninsula.
Source: WSDOT.gov
Kalaloch Beach Resort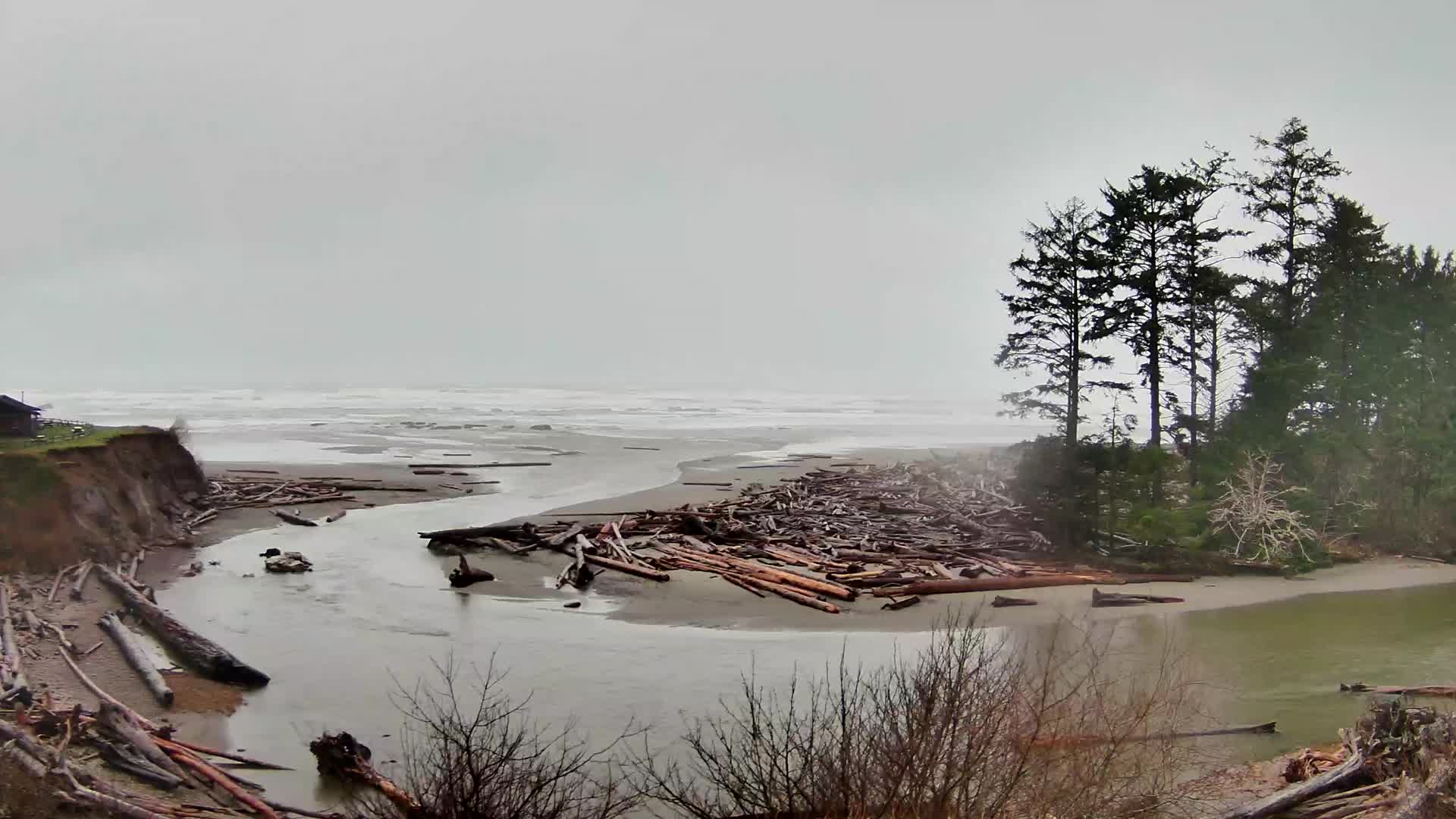 Kalaoch Resort Beach Cam
Camera ID: 0243
Altitude: 50
Latitude: 47.604969
Longitude: -124.372923
Source: OceanShores.com
Point Grenville Cam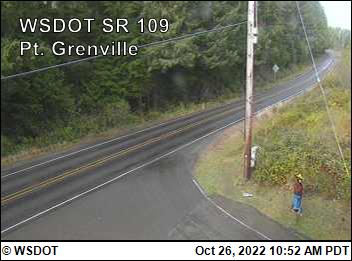 WSDOT SR 109
Camera ID: 0230
Latitude: 48.367420
Longitude: -116623537
Source: WSDOT.com
Quinault River Inn
Quinault River Inn
Camera ID: 0182
Altitude: 190
Latitude: 47.459262
Longitude: -123.890409
Description: Beautiful views of the serene lower Quinault River grace every room at the Inn. Our quiet location is easily accessed from Highway 101.

Comfortable, pillow-top queen beds, updated baths, Native American artwork, and photography of the Olympic Peninsula appoint every room, making your stay memorable.

In addition to energy-efficient heat pumps with summer air conditioning, we offer 32? HDTV, free WiFi, and smoke-free rooms. Our entire facility has been fully renovated including our inviting covered deck.
Source: QuinaultRiverInn.com
These cameras are outside of the area, but may be of interest.
Westport Breakwater
Westport Washington Breakwater
Camera ID: 0055
Description: The breakwater that separates Westport Washington from the Ocean and Grays Harbor.
Source: WestportCam.com
Westport Harbor Cam
An inner look at the inner Westport harbor.
Westport Jetty Cam
Westport Washington Jetty & Surfers
Camera ID: 0053
Description: Halfmoon Bay at Westport Washington. Big waves and adventursome surfers.
Source: WestportCam.com
Westport Viewing Platform
Westport Washington Ocean Viewing Platform
Camera ID: 0056
Description: Climb up the stairs to get a birds eye view of Grays Harbor and the Pacific Ocean. You might see whales?
Source: WestportCam.com
Wishkah Valley School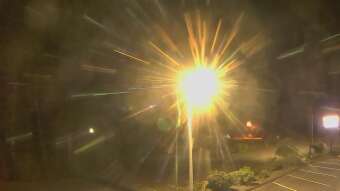 Wishkah Valley School
Dungeness Lighthouse North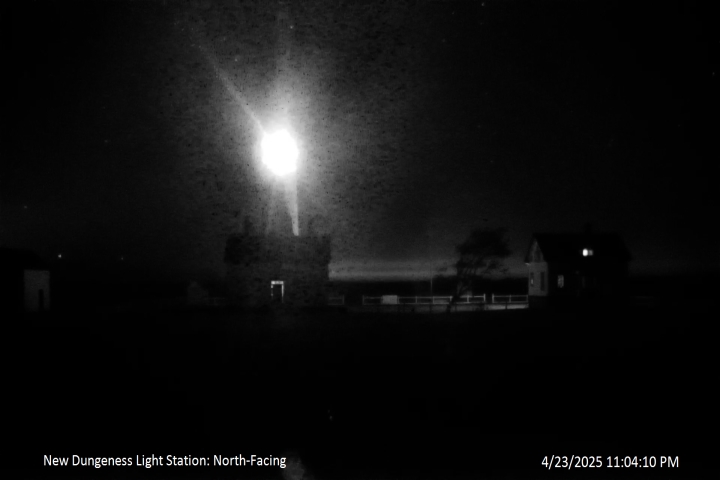 Dungeness Lighthouse North View Cam
Day view
Night view
Day/night view
Live view